Welcome To Fahdan Business Solutions
Here Fahdan opens the window to the World.
ONE PROVIDER MANY SOLUTIONS: At Fahdan we aim to provide the most comprehensive business solutions for our clients either in-house or through our partners. We will be with you from the beginning until your company is up and running and beyond.
PERSONAL BUT PROFESSIONAL:We see our clients as our partners and believe that their success is our success, thus we are willing to go an extra mile for you. Yet whatever we do we maintain our high standards of professionalism.
AUTHENTIC ADVICE:Our client portfolio spans across many sectors including Healthcare Defense, IT, Travel and Tourism, Trading service and many other, and we are always glad to share our local know-how with our clients to ensure your business runs smoothly..
7+

Offices Worldwide

40+

Hardworking People

3+

Countries Covered

12

Years of Experiences
Contact us
Stay one step ahead in a rapidly changing world and build a sustainable future with us.
Our Company
Fahdan Business Solutions is a leading business support service-based organization in Kingdom Of Bahrain. We are engaged in every aspect of the Business. We are Bahrain based firm, innovators in business support solutions with the capability and experience to advise and assist investors competently in all stages of a business lifecycle. Because success will be for those who dare to change and embrace progress, we at Fahdan Group always look forward to achieving what is better, and have never hesitated to adopt the latest challenges, entering new sectors and fields in order to be you're Future Partners.
Our purpose is to provide the complete business services for the individuals and corporates under one roof with the sole vision of ensuring reliability and trust. We strive to bring you a better service through our team of motivated professionals giving your business a touch of class & elegance.
To be regarded as the most trusted, ethical and comprehensive resource for companies being established in Bahrain.
A highly competent, resourceful and engaged team of well –rounded specialists within their respective fields.
"You are more than just a client to Fahdan"
Over 12 years' excellent service delivery and knowledge of the Bahrain market
Hyper-personalized packages meeting your business needs and budget
Full support and regular updates from a Dedicated Manager
Timely and accurate service completion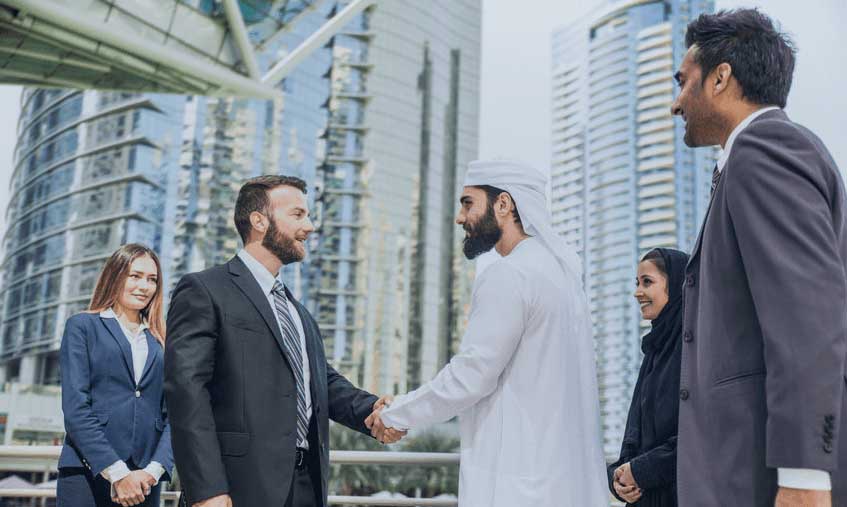 Professional Solutions For Your Customized Business Needs
Why Fahdan Business Solution is the best corporate service providers in Bahrain?
Fahdan Business Solution – is a well-acclaimed name in the sphere of Business Consultancy services in Kingdom Of Bahrain. We are involved in providing our clients with the collaborative solutions for establishing and running their enterprises. Our consultation services are tailored to precisely meet the specific needs of our clients and their business.
Our Partners
We work with local and international partners to enhance our services
The corporate service providers have been selected by FAHDAN as the 'best of the best' in their particular field of expertise.









Hello, How can i help you