About Us
"Medical Tourism, Focusing more on a better You"
Med Globe located in the beautiful city of Bahrain Manama, is a unique idea of bringing an easy access to high quality medical treatment around the world. We will assist any type of patients with any medical background and need overseas MEDGLOBE was created to help and hand hold patients at every step of their journey by providing most accurate medical solution avail in sector and safely send back to their home with full satisfaction.
Selecting world's best hospitals we will organize all aspects of trip for treatment including finding the right experts, medical coordination through booking patient appointment, traveler's visa & tickets, travel approval, accommodation & much more.
Your Health & Your Happiness is our Priority
Vision
Our clear vision is to break down the boundaries of healthcare & provide world class quality medical treatment with hassle free travel & healthy return at competitive rates, having the goal that every single person can successfully meet their medicinal treatment.
Mission
Our mission is to be provide access to affordable world class medical facilities and serve medical tourists and guests the way they will not feel away from their home
We do our best to remove confusion, anxiety and surprise from the process of planning & making a health care trip by meeting our client's expectations of finding the best healthcare solution for them
Our Services
We will be with you from the moment you contact us
Our USP
By planning each step, we remove uncertainty from your trip. Med-Globe tailors medical tourism packages to your needs.
Optional direct pre-trip consultation with the physician & Personalized Services
Help with tourism-related activities, if desired
Our relationship with established facilities allows us to provide cost-effective services.
We will help you to stay in touch with friends and family.
Huge Saving |No wait time |All inclusive Packages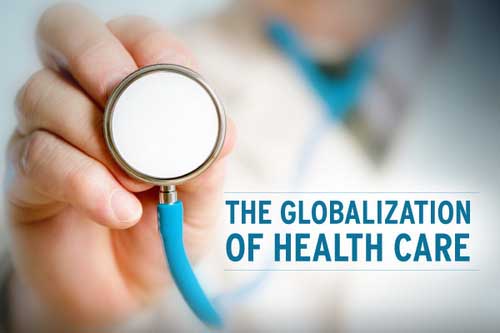 Why Med-Globe?
Med globe supports borderless medicine and patient empowerment. Our service is specially-tailored and geared to satisfy this need.
Our passion, our work is driven by our desire to break down the boundaries of healthcare.
Boundaries to good and safe medical care are not just geographical, but can also be financial, political, and syndicated
A patient should have the freedom to choose where he/she feels she may get the best value for safe treatment,
whether it is across state lines or across national borders.
A patient should have access to the best surgeons in the world without being constrained by travel regulations
A patient should have the right to access the latest innovations in medical science
A patient should be asked to pay a fair price for the medical care he/she receives
You will enjoy absolute peace of mind while undergoing treatment/surgery.
"Facilitating Advanced Overseas Medical Treatment At Affordable Costs."
Consulting Agency for Your Overseas Treatment